There are four steps you must complete in India to become a chartered accountant: CA Foundation, CA Intermediate, Articleship, and CA Final.
You must begin by taking the CA Foundation course in order to advance in your ideal career. Twice a year, in May and November, the Examination is held. Students must also study very hard in order to be prepared for these tests.
There are several CA coaching choices available in India. Given the likelihood that you might get lost in a lengthy list, we have whittled it down to the top 5 coaching institute that would be most helpful to you and help you achieve your goal of becoming a chartered accountant.
1.      KS Academy
KS Academy, a Professional Coaching Institute in India with the mission of Developing Quality Chartered Accountants, has been a stepping stone to Aspiring Students' achievement.

Facilities Offered by KS Academy –
Team of Excellent and Experienced faculties
SAP Tests
Latest and Updated Study Material
Hostel Facilities Available
Good environment for study
Google Reviews: 4.7 (1.5+k Reviews)
Address – 44, Arya Gowda Road, West Mambalam, Chennai – 600033
Contact Number – +91 91116 12345
Website – https://ksacademy.co.in/
2. Swapnil Patni's Classes (SPC)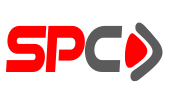 Since 2010, SPC has assisted CA students in obtaining an All India Rank. Students enrol in SPC and take part in the best CA online classes in India. The most skilled and well-liked CA faculty are currently residing at SPC and are fervently mentoring CA applicants. Even after training 350+ AIRs, including five times AIR 1, SPC is still the top CA online coaching class. Students learn from SPC's online CA lectures and receive conceptual clarification for real-world issues, assistance with their doubts, and participation in class discussions.
Google Reviews: 4.5 (3.3k Reviews)
Address – 2nd Floor, Kumar Prestige Point.Office.No.15B, 283, Bajirao Rd, opp. Chinchechi Talim, Shukrawar Peth, Pune, Maharashtra 411002
Contact Details – contact@swapnilpatni.com
Website – https://www.swapnilpatni.com/
3.
VSI – Vidhya Sagar Institute
CA R. C. Sharma launched VSI in 1998 to offer CA and CMA students a high-quality education. One of the top C.A. Tutoring institutions in all of India is VSI, and CA students from throughout the country desire to enrol in this coaching to pass their CA exam.
It consistently produces outstanding outcomes and has contributed the most number of Chartered Accountants to the nation. Due to its six-fold increase in all-India rank over the previous eight years, VSI is regarded as one of the greatest CA Coaching courses.

Google Reviews: 4.0 (868 Reviews)
Address – K-50 Bhawana Tower Income Tax Colony, Tonk Road, Near Durgapura Bus Stand, Jaipur.
Contact Number – +91 93514-68666
Website – https://www.vsijaipur.com/
4. JK Shah Classes
Prof. J. K. Shah founded the JK Shah Classes 34 years ago.
Another well-known CA coaching centre in India is JK Shah Classes, which offers classes for the CA Foundation, Inter, and Final as well as FYJC, SYJC (SYJC + CPT, SYJC + CSFC), and CS (Foundation, Executive, Professional). In majority of India's major cities, this coaching centre also offers online classes. There are more than 48 JK Shah Classes locations in India. For the past 37 years, J.K. Shah courses has led the way in India in terms of training candidates for the CA, CS, and CNA exams.
Google Reviews: 4.2 (524 Reviews)
Address – 1, opp, Sardar Patel Stadium Rd, Amrutbagh Colony, Sadhna Colony, Navrangpura, Ahmedabad, Gujarat 380014
Contact Number – +91 96383 01369
Website – http://www.jkshahclasses.com/
5. Mittal Commerce Classes Pvt Ltd
One of the top CA coaching facilities is MCC, which is based in Jaipur, Rajasthan (India). We educate students who want to become CPAs across the nation. The greatest institute for offering CA coaching at the Foundation level, Intermediate level, and Final level is being built by a team of knowledgeable promoters, experienced and well-trained faculty members, and the best infrastructure. More than 100 students have been successful with us.
Google Reviews: 4.4 (504 Reviews)
Address – Rishi Colony, 12, Tonk Rd, Near Gandhi Nagar Railway station Gate No.2, Jaipur, Rajasthan 302015
Contact Number – +91 99293 25016
Website – https://mccjpr.com/
Study Guide:
https://eduguider.in/eligibility-criteria-for-2022-ca-foundation-course-in-india/
https://eduguider.in/ca-foundation-preparation-plan-for-subject-wise/